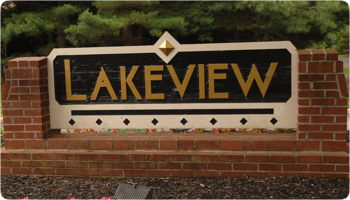 Sara Copsetta-Imperiale
President
David McVaugh
Vice President
Terri Bracchi
Trustee
KGMA Office:
21 Kings Grant Drive, Marlton, NJ 08053
Telephone: (856)-983-6719
Fax: (856)-983-0763
Email: [email protected]
Members of the Board of Trustees may be contacted through the KGMA office.
Landscaping
With any development of this age you can expect to see mature plantings that while healthy, have just gotten too large for the space.  We ask that you please take the time to identify the mature plantings on your property to see if they are ready for replacement.  Installation of new bushes can really add to your home's curb appeal and overall value.
Some indicators that your bushes are ready for replacement include:
Bushes reach over your walkway even after they have been trimmed
Bushes block most of the visibility through your front window
Bushes have become unshapely or oblong
You are an original owner and have never replaced your bushes
Community Updates…
The new parking policy in Lakeview has been approved and memorialized at the October Budget meeting.  Due to weather conditions, we have been delayed in painting the space numbers.  However, you will be receiving notification of your space number in the prior to the painting of the numbers.
As always, we ask that all residents remember…
Dispose of bulk and regular trash no earlier than 24hrs before the scheduled pickup.
Retrieve your trash cans promptly after pickup.  Trash cans may not be left out more than 24hrs after pickup.
Keeping up with home aesthetics can not only raise the value of your home, but of your neighbor's homes as well.
Please curb your dog.  This is not only an Association and Township requirement, it is also a state requirement.
If you have additional concerns that may warrant our attention, please contact the office and let us know.