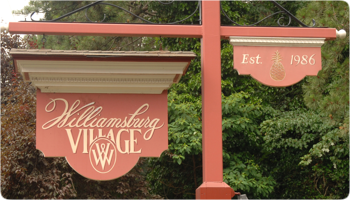 Sara Copsetta-Imperiale
President
David McVaugh
Vice President
Jim Coghlan
Treasurer
Terri Bracchi
Trustee
KGMA Office:
21 Kings Grant Drive, Marlton, NJ 08053
Telephone: (856)-983-6719
Fax: (856)-983-0763
Members of the Board of Trustees may be contacted through the KGMA office.
______________________________________________________________________________
Basketball Court and Tot Lot is currently closed. We ask that people refrain from removing the caution tape and/or cones from these areas until the Evesham Township advises that it is safe to re-open these areas.
Landscaping
Our regular day of service for landscaping will be Tuesday. All landscape services are weather permitting. If you have any questions or issues related to landscape, please contact our management office.
With any development of this age you can expect to see mature plantings that while healthy, have just gotten too large for the space.  We ask that you please take the time to identify the mature plantings on your property to see if they are ready for replacement.  Installation of new bushes can really add to your home's curb appeal and overall value.
Some indicators that your bushes are ready for replacement include:
Your car brushes against the bushes when you pull into your garage
Bushes reach over your walkway even after they have been trimmed
Bushes block most of the visibility through your front window
Bushes have become unshapely or oblong
You are an original owner and have never replaced your bushes.
Racquetball Court
As many of you are aware, the Racquetball Court is a source of great expense in the winter months.  Due to the high ceilings and large rooms, the average cost to heat the building is $600 per month.  Until the future use of this building is determined, the building will be closed.